All those dishes washed, dried, and put away... only to be dirtied again...and again
All the laundry sorted, washed, dried, folded, and put away...only to be dirtied again...and again
All the dirty diapers changed....only to be dirtied again
All the messes cleaned
All the grimy hands and faces washed
All the toilets scrubbed
the floors swept
the tables wiped
the meals made.
Is it worth it?
Yes, it's worth it.
Why?
Because of the
people
who eat those meals, dirty the dishes, the clothes, the diapers, the house, their hands, the toilets, floors, and tables. Because the child whose grimy hands you wipe and face you clean is the same child who squeezes your hand, kisses your face, and tells you I love you. Because though you may go days without an audible "thank you", the King of Kings' love letter says you are
worth more than rubies
. Because though the world tells you your work is worthless, you know your labour is not in vain; you are storing up treasures in
heaven.
So when the Devil tries to make you question if it's worth it, just remember one thing.
You are investing in
souls.


There couldn't possibly be anything in the world more worth it.
A wife of noble character who can find? She is worth far more than rubies.
Proverbs 31:10
"You are as much serving God in looking after your own children, training them up in God's fear, minding the house, and making your household a church for God as you would be if you had been called to lead an army to battle for the Lord of Hosts.
- Charles Spurgeon

Linking up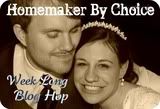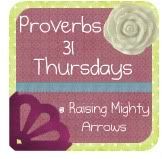 >