I am beyond thrilled to finally be finished the master bedroom makeover. I am so, so, so happy with the results! I was really going for a peaceful, calming, & restful feeling, and I think I've achieved that. Here are some before & after shots for you.
Before (Right after we first moved in...green paint with no curtains, mismatched bedding, and makeshift nightstands)
Before x2: (makeshift curtains I sewed out of sheets, nasty purplish-brownish paint colour I unfortunately picked out, new bedding)
After:
A few details:
Wall Colour: Beauti-tone paint colour matched to Benjamin Moore Moonshine
1) Micro gel duvet from Quilts Etc. to replace quilts & comforter
2)
White duvet cover
from Quilts Etc. (this was our biggest splurge - our Christmas present to each other this last year! It was actually on a good sale when we bought it, though.)
3)
Bamboo sheet set
from Quilts Etc. in Blue Sea (also a bit of a splurge)
4) Grey runner at foot of bed - made out of discount bedsheets from Walmart (from a failed attempt of making sheets into curtains)
5) Nightstands - $5 each from a garage sale.
See the nightstand makeover here
6) Dresser - $25 second hand purchase. See the
dresser makeover here
7) Round hurricane thingy on dresser - $10 from Winners
8) Art above bed - $12 each from Walmart
9) Curtains - from Walmart
10)
Chandelier
- from Rona (around $80)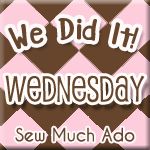 *Linking up to
Raising Homemakers*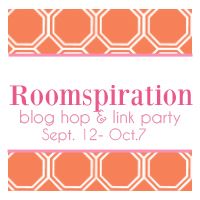 *Linking up to
We Did It Wednesdays